If you've had a comprehensive eye exam recently, your eye doctor may have recommended optical coherence tomography (OCT) testing. Perhaps you're wondering about the purpose of these tests or what happens during the testing process. Don't worry—we're here to tell you everything you need to know about this useful diagnostic method.
What Can OCT Testing Help Your Eye Doctor Detect?
OCT scans can identify anomalies in your retina—a complex layer of cells at the back of your eye. Many ocular diseases and other eye health problems create specific retinal abnormalities, so OCT exams are vital for accurately diagnosing particular conditions.
OCT scans can help your eye doctor identify any of the following problems:
Not all of these conditions are common, but many are severe and can lead to vision loss if left unaddressed.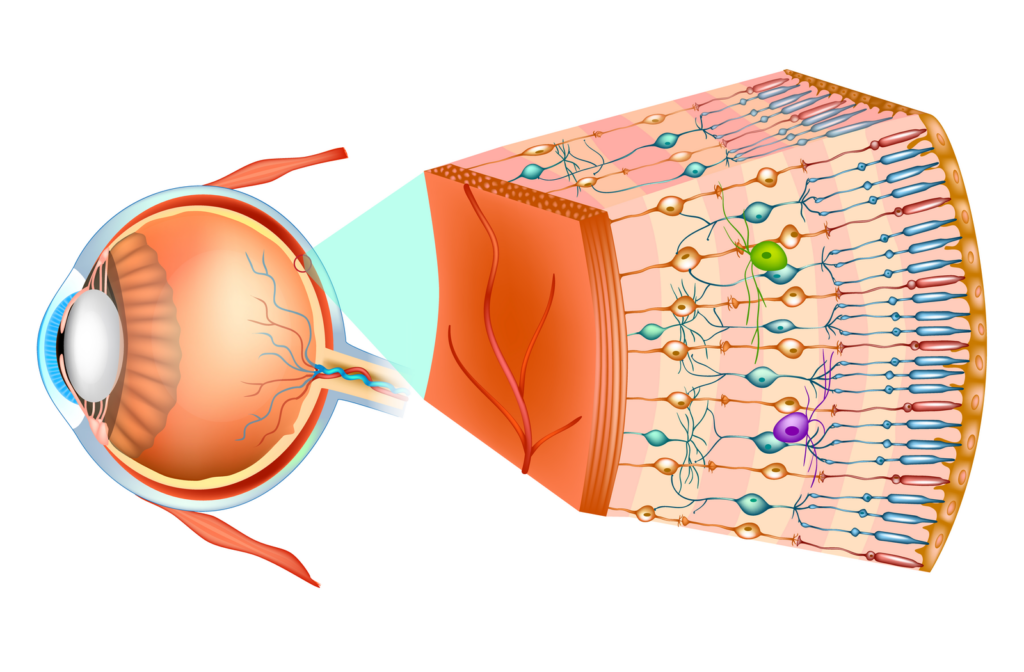 How Does OCT Work?
OCT scans are similar to ultrasounds, but instead of sound waves, they use light to capture images of your retina. As such, the process of getting an OCT scan is generally quite comfortable—since the scanner never needs to make direct contact with your eyes.
When you come in for an OCT scan, you will be asked to sit in front of the scanner and rest your chin on a pad to help you keep still while a trained technician performs the test. You may be momentarily surprised by a flash of light the equipment produces while scanning your eyes, but otherwise, you probably won't even know it's happening. OCT scans are quick as well as non-invasive.
Generally, it's a good idea to have multiple OCT exams over several years. Doing so helps your eye doctor stay vigilant for new problems that develop between visits. It also allows them to notice whether your retina is thickening as you age, which can cause distortions in your vision.
Patients who have already been diagnosed with any of the conditions listed above may need additional OCT scans to monitor the progress of their disease. In some cases, OCT scans can also give an eye doctor useful information about the effectiveness of various medications.
OCT is Vital For Protecting the Health of Your Eyes
The retina is a complicated and essential part of your vision system, so you need to monitor it for potential problems. If you've never had an OCT scan before, ask your eye doctor to make this vital test part of your next eye exam.